What our patients say about Art Of A Smile Dental Studio™
"Been going to Dr. Racean since 1997. The list of services and visits is so long, it would take me a whole day to recollect. My entire family are patients. Long story short – great personality and I never doubted her knowledge and expertise. Most importantly – I trust her completely. Would recommend her always."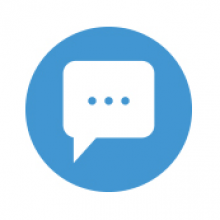 Haris H.
"Dr. Racean is by far the best dentist I have been to! I moved into the Skokie area over a decade ago and was in need of a dentist. I searched online and she was the closest to me. I have to say I have never been disappointed with a single visit. Dr. Racean makes her patients' comfort number one priority. I now live roughly 30 miles away from the office and still make the trip out a few times a year because she and her staff are worth it. Thanks for the continued excellence!"
Jori G.
"She is very concerned with the comfort of her patients. The office is very fresh, tasteful and clean. Comfortable waiting area. Plus soothing music is played while she works on your mouth.Gentle soothing dentist. I just love her approach to dentistry."
Judith A.
"Dr.Racean attends to me on time and explained the treatment in detail. All my appointment reminders are sent by mail, phone and electronically. I am really impressed."
Olufemi E.
"I have been coming to Dr. Racean for my dental care for over 10 year. Thanks for everything, Dr Racean."
Alexandra C.
"I love that Dr. Racean makes the effort for her office to be comfortable for her patients. The chair even had a massage back to it! Dr. Racean explained what she was doing and continuously asked if I was doing ok. I'm not sure what else to say except that it's a good experience."
Fayge B.